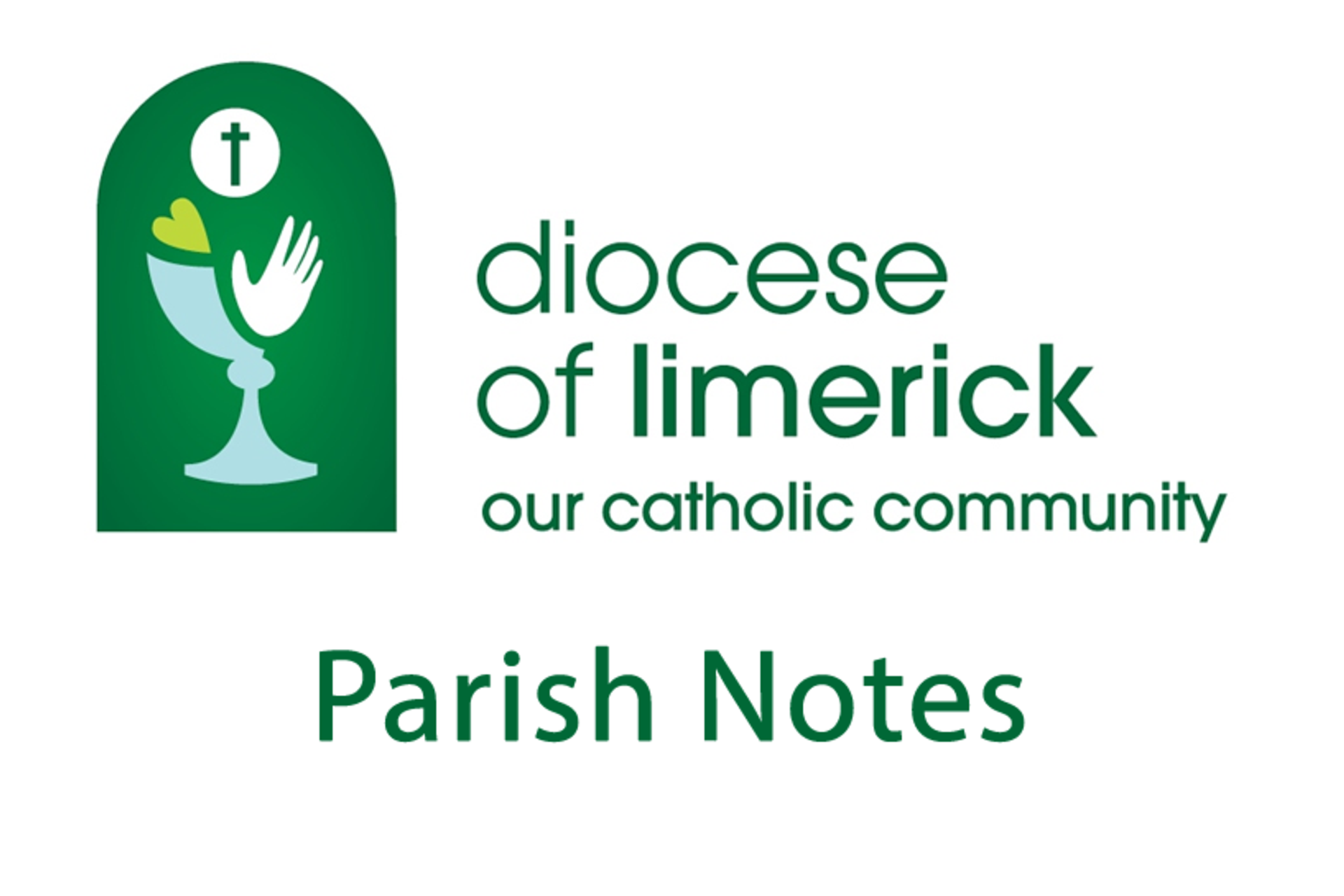 Read the notes for Parishes to find out more about The Saint John's Bible Heritage Program, the latest Vocations letter, Enriching your Marriage, the Happy Easter Egg and upcoming events.
The Saint John's Bible Heritage Program
TRAINING FOR AMBASSADORS
This one-hour workshop will be offered to staff and students on each MIC campus. At this workshop participants will be trained to safely handle the volumes and to speak about The Saint John's Bible in such a way to engage the interest of others.

Title: From Inspiration to Illumination, an Introduction to The Saint John's Bible

Description: Through video, facsimile, and projected images, participants are guided through the story of The Saint John's Bible. This interactive presentation takes guests through the processes, tools, methods and materials for the project. Several artworks in each volume will be explored through guided imagery methods, and discussion techniques for engaging various audience members will be modeled.

Facilitator: Tim Ternes
Tim Ternes is the Director of the Saint John's Bible at the Hill Museum & Manuscript Library at Saint John's University in Collegeville, Minnesota. As director, Tim worked closely with the artistic team in the creation of the original Bible bifolia and facilitated planning and communication between artists and commissioner. This collaboration has given him extensive behind-the-scenes knowledge and great stories about all aspects of The Saint John's Bible project.

Date:
10 March 2020 in G08 Foundation Building, MIC Limerick,
1.00 pm to 2.00 pm and repeated from 4.00 pm to 5.00 pm
12 March 2020 in Mary Immaculate College, MIC Thurles,
1.00 pm to 2.00 pm and repeated from 4.00 pm to 5.00 pm
Click here for more information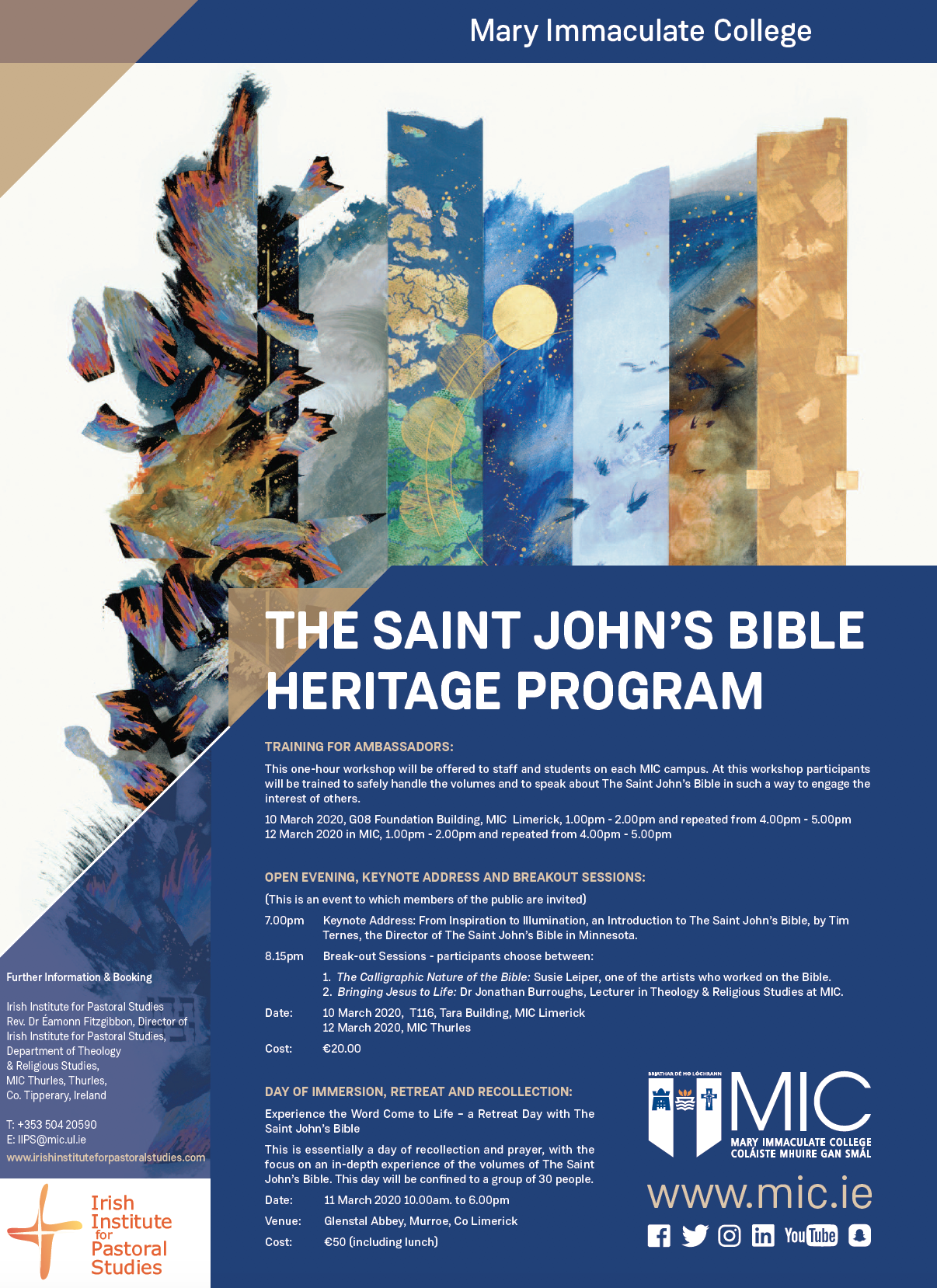 Vocations Newsletter
"Vocation does not come from a voice out there calling me to be something I am not. It comes from a voice in here calling me to be the person I was born to be, to fulfil the original self-hood given me at birth by God." - Thomas Merton

The Diocese of Limerick Vocations' Office will be producing a monthly e-newsletter, if you would like to see what is going on in the vocations' world, you can subscribe by visiting the Diocese of Limerick website at https://www.limerickdiocese.org/news/vocations-newsletter-march-2020/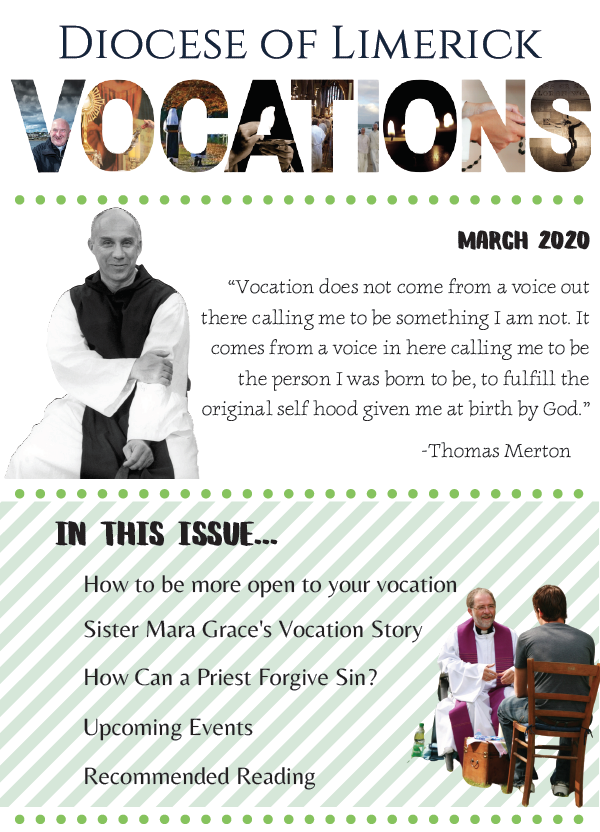 Enriching your Marriage
A Marriage Enrichment Weekend is for married couples of all ages. The next Weekend takes place at The International Hotel Cork on the 3rd to 5th April 2020 (Fri.730 pm to Sun 4 pm). For info. and to book please visit www.marriageencounter.ie or Ph: 087-216 2436.
Supporting patients with rare diseases and their families - a message from Rare Diseases Ireland:
About 300,000 people in Ireland will contract a rare disease at some point in their lives, but within this a core group of thousands of families live in every community caring for patients with rare conditions. Most patients are children. Alone they are rare but together they are all too common. The one anxiety that they all share is a sense of isolation at being the only people with a certain condition and who live with a lack of support and available information. But there are organisations that support rare families, and communities of like-minded people with similar troubles, to learn from and lean on. For support for rare disease patients and their families please contact:
Rare Disease Ireland (RDI) www.rdi.ie which provides information and support for rare disease patients and their families.
The Rare Ireland parents support group on Facebook/rareireland is a closed group of supportive parents that is building a wider community to support its families.
MIC Thurles Student Teacher Experience Day – Register Now!
Considering a career in post-primary teacher education? Then come along to the MIC Thurles Student Teacher Experience Day on Saturday, 28 March (10am-3pm). Get a taster lecture and tour of the campus and find out about the great subject combinations on offer that include Business Studies, Theology and Religious Studies, Accounting, Gaeilge and Mathematics.
Register now at www.micopenday.ie
Please see below guidance on containment and protection from Coronavirus from the Bishops Conference.
Catholic Church guidance on containment and protection from the Coronavirus
Novel Coronavirus 2019-nCov, commonly referred to as COVID-19, is a new virus in the human population, and more information is becoming available every day. At the time of writing, we are not in a pandemic and our efforts are focused on containing the virus and protecting parishioners.

As people of faith we have a responsibility to be aware of the facts and here are the facts as we know them about the Coronavirus:
It is not from the same family of viruses as the seasonal flu.
It can have similar symptoms to the flu such as high temperature (fever), coughing or breathing difficulties.
It is difficult to identify the illness on symptoms alone and so laboratory tests are needed to identify those infected by the virus.
The following guidelines are offered to clergy and congregations in order to contain the spread of the Coronavirus and to protect parishioners throughout the Catholic Church in Ireland. These guidelines will be kept under review and informed by that latest updates from the health authorities, North and South:
The celebration of Mass and Church liturgies
Those with virus symptoms are dispensed from the Sunday obligation to attend Mass
Members of the clergy and congregations who feel ill should self-isolate and stay at home for fourteen days
Only the Celebrant should drink from the Chalice. For the time being the Chalice should not be shared with Concelebrants, Ministers of the Eucharist, or members of the congregation
Holy Communion should be received into the hand and not onto the tongue
For Ministers of the Eucharist, hand hygiene and respiratory hygiene can reduce the spread of infections. This means thoroughly washing and sanitising your hands with disinfectant gel before and after distributing Holy Communion
Whilst the exchange of the Sign of Peace involves a low risk of spreading the virus, it should for the present be suspended as a precaution
To avoid facilitating the spread of infection, the use of Holy Water fonts should be suspended
Church life in general
Sanitised gel dispensers should be available in church entrances and in church premises
All hard surfaces that are frequently touched, such as door handles, hand rails, taps, should be frequently cleaned with antiseptic
When you cough, or sneeze, cover your mouth and nose with a tissue or with the bend in your elbow. Provide bins for the collection of used tissues and properly dispose of them
Gatherings, whether on church premises or not, such as pilgrimages, should follow these guidelines in terms of hand hygiene and respiratory hygiene
Have a parish plan prepared for continuing the ministering of the Sacraments in the event of traditional methods being suspended, for example, celebrating Mass via webcam or by radio broadcasts; offering pastoral visits by phone/cam; following infection control advice for 'First Friday' visits and/or when ministering the Sacrament of the Sick
Workshop
Click on the poster below to see a larger view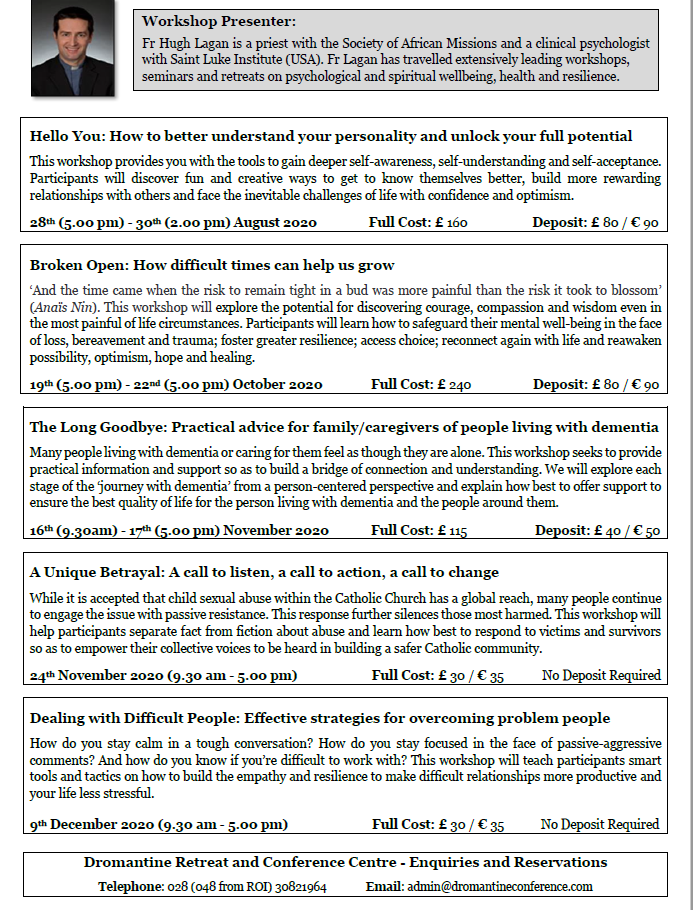 The Happy Easter Egg
The Egg that puts Jesus back at the heart of Easter
Quality Irish chocolate egg & honeycomb crisp chocolates - total 195g
Includes the Happy Easter Story booklet & watch online

A great gift to reinforce the Resurrection message
Only €8.00 / £6.50 includes a charity donation. See www.happyeasteregg.ie

Orderline +353 (0)85 229 3722 | info@happyeasteregg.ie | www.happyeasteregg.ie