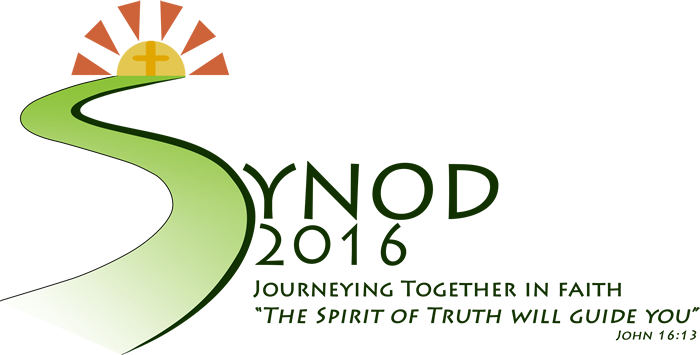 Some 97 of the 100 proposals were approved across six themes covering a wide range of issues, from dealing with hurt in the Church to enhancing its faith formation, hospitality and welcome.
The 100 proposals at what was the first Irish synod for 50 years were decided on by 400 delegates, over 300 of them lay. It was also the first Synod in Ireland to have such a large lay representation.
In addition to presiding over the proposals for positive change to the Church, a range of 'Universal Issues' beyond the jurisdiction of the diocese were also discussed at the Synod.
Speaking at the end of the three day session, Bishop Brendan Leahy, who called the Synod back in September 2014, said that the synod marks a moment in the history of the diocese and a new beginning.
"We have been on an incredible journey over the past 18 months and started this because we wanted to hear from the people exactly what they are concerned about and what we can do in the future to improve our Church and how it serves the people.
"The great thing about it is that it has been a people-led journey. The people decided what would be on the agenda and the people voted. We now have a new beginning and go from this with the challenge of implementing almost 100 proposals, probably hundreds of initiatives in total, to make sure our Church serves as it should in the future.
"Arising from this, we have a lot of change to implement and it won't happen overnight. But we will get there."
Said Synod Director Fr. Eamonn Fitzgibbon, "We did this because Pope Francis has invited us to look again at our Church life and renew it. We completely opened up, asked 5,000 people what was wrong, what was right, how the Church can best serve in the future and we will now implement change on the basis of what they have said.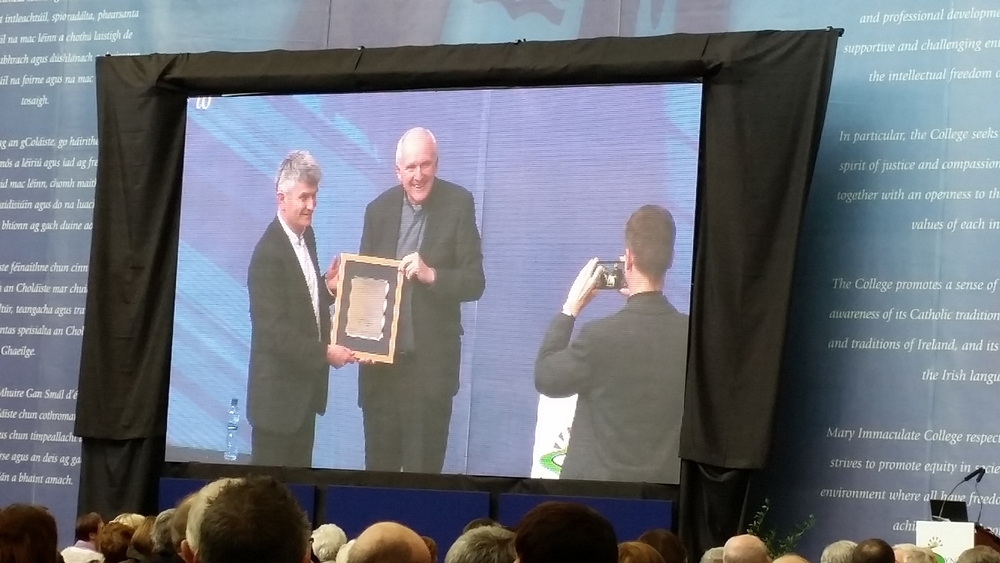 "This has been a really unifying and inclusive process and we now have a lot to do but look forward to doing this together."
Said delegate and Faith Coordinator for Limerick Diocese Lorraine Buckely, "We are all energised by this process. What it said to us was that the Church here in Limerick knows that there has to be change and that it wants all in the Church to combine on this.
"Personally I am, of course, really pleased with the recognition that women have been given in this Synod. That's so important for women but also for the Church. It sends a real message of freshness and an appetite for change coming through in the Church here. Professionally, I am delighted also with the interest in faith formation. That's really encouraging as people want to work at their faith and want support in that."
Giving an outline of initial analysis of voting at the end of proceedings, Synod Facilitator Martin Kennedy said that five topics had clearly emerged as key issues for the Synod. 'Lifelong Faith Formation' – initiatives for children, young adults, parents and adults – was one. "People want to hear the good news of the Gospel at all stages of their lives and want people to be equipped to deliver this. This would appear to be one of the strongest issues from the initial reading," he said.
"Another key issue is lay leadership and lay ecclesial ministries with equal roles for women. Another key issue was support for priests; that there would be team Ministry. The idea that it won't be possible for priests to continue for ever as lone-rangers for the parish but would have to work together in cluster formations very much came across also.
"When we weighted the votes vocational promotion also came out very strongly. The Synod said we value the role of priests and on the wider horizon we would like to see a future for the role of priests in our parishes. Another key issue was safeguarding and this is no surprise given its importance."

Synod 2016 Website
The Limerick Diocesan Synod website is still available so that all the material, resources, photo and videos can be accessed anytime.

The Synod Script

'The Synod Script' was a newspaper/supplement that was included free in the Limerick weekend newspapers back in April 2016. It was such a big hit last weekend that we ran out of paper copies.
The Synod Script with full details of voting on all proposals, pictures and reports.
Click here to read The Synod Script

Diocesan Pastoral Plan
From the 2016 Synod, the Limerick Diocesan Pastoral Plan was created.
Read more about the Pastoral Plan here

News Report from the Synod

Prayer for Limerick Diocesan Synod

God our Father,
You have called us to be your Church. As we prepare for a diocesan synod be with us in the power of your Spirit;
Open our ears to hear your Word, our eyes to see the needs of your people.
Help us to cast off our prejudice, to face bravely the problems of your church.
Keep us united in constant prayer with Mary our Mother. So that together in mission - a time to begin again, we can build your church, your people, to be a sign of your loving saving presence in our country and our diocese.
Amen