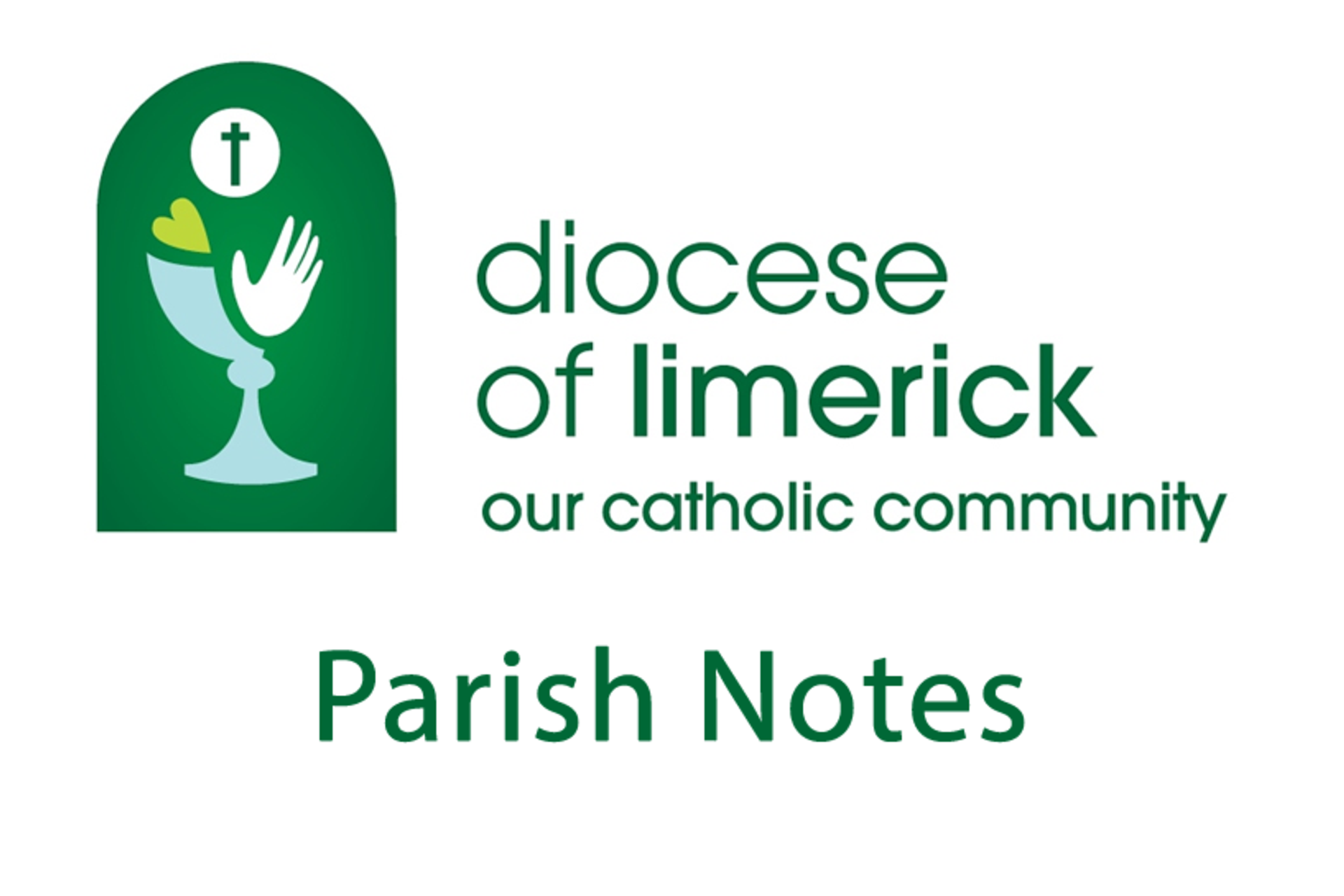 Read the notes for Parishes to find out more about the upcoming Safeguarding Audit in the Limerick Diocese, a Bereavement Information Evening and upcoming events.
Safeguarding Audit.
Bishop Leahy has invited the National Board for Safeguarding Children in the Catholic Church (NBSCCCI) to undertake an audit of the safeguarding arrangements in the Diocese of Limerick. This audit will commence in January 2020.
Any person who wishes to express their views about safeguarding in Limerick Diocese can contact the NBSCCCI at New House, Saint Patrick's College, Maynooth, Co.Kildare.
Phone no: 01 505 3124
Fax: 01 505 3026. Email: admin@safeguarding.ie
The Diocesan Safeguarding Website can be accessed at: www.limerickdiocesesafeguarding.com
Bereavement Information Evening
Venue: Milford Care Centre, Castletroy, Limerick
Date: Thursday, February 13th 2020
Time: 7.00pm – 9.00pm (Registration from 6:45pm)
Milford Care Centre & Anam Cara, the national organisation that provides support services to bereaved parents and families, are hosting a Bereavement Information Evening in Limerick. This event gives parents an opportunity to hear an experienced bereavement professional talk about the many challenges their family may face after the death of a son or daughter. Please note this event is open to all bereaved parents, regardless of the age of their child or the circumstances of their death.
Milford Care Centre and Anam Cara will need to confirm numbers for this event. We would appreciate if you could RSVP to info@anamcara.ie before Wednesday 12th February 2020 or contact us on 01 4045378 – 085 2888 888.
Music in Dalgan
A Spring Celebration: Vox Femina
Schola Hiberniae, director: Giovanna Feeley
Present an afternoon of chant, polyphony and Irish Traditional music
In Dalgan, College Chapel, 3 pm Sunday 2nd February 2020
Tickets €15 (students €5 and children free) for sale at reception.
St Valentines Ball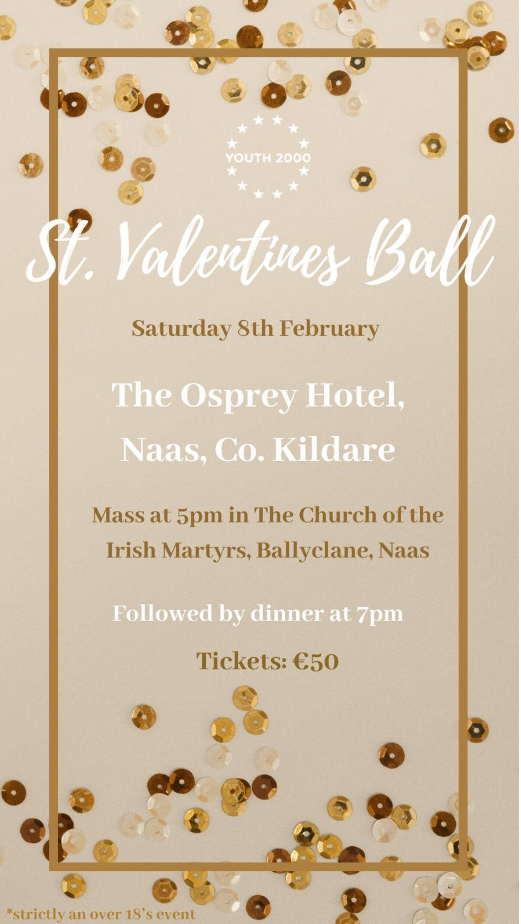 Catechesis of the Good Shepard