In our Diocese the 2016 Synod offered us important signposts to guide us in the next steps we need to take at this stage of our journey. One of these steps is the development of "team ministry". In the past two years, we have worked on this and are now at a point of arranging our Diocese into Pastoral Units with teams of clergy ministering in each unit.
Click on the links below to get more information.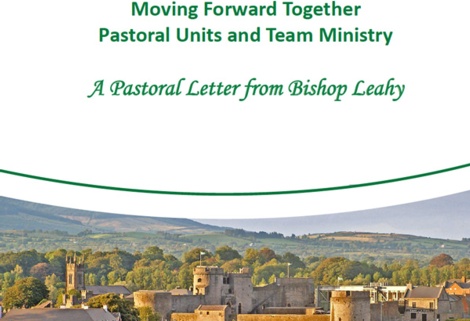 What will the future of the Church be like? I can't answer that question in detail and yet, in the light of faith, I believe we can say two things: it'll be both the same as it is now and yet also different.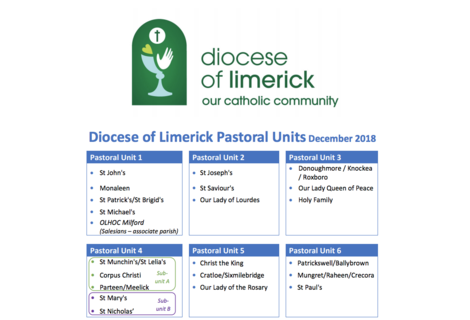 View all the Pastoral Units and their parishes for the Limerick Diocese.