Post Primary Weekly Connect 22nd November, 2021
Pope Francis told young people they had been "entrusted with an exciting but also a challenging task: to stand tall while everything around us seems to be collapsing; to be sentinels prepared to see the light in night visions; to be builders amid the ruins; to be capable of dreaming."
Weekly Connect From: Dermot Cowhey dermot.cowhey@limerickdiocese.org
22nd November, 2021:
Dear Chaplains/RE Teachers,
Pope Francis told young people they had been "entrusted with an exciting but also a challenging task: to stand tall while everything around us seems to be collapsing; to be sentinels prepared to see the light in night visions; to be builders amid the ruins; to be capable of dreaming."
He also told them that everyone is grateful to them when they dream, because "when you make Jesus your life's dream, and you embrace him with joy and a contagious enthusiasm, this does us good," the Pope said.
Thank you, continued Pope Francis, "because in a world that thinks only of present gain, that tends to stifle grand ideals, you have not lost the ability to dream. This helps us adults, and the Church as well."
November Resources: November resources available on request. Email to dermotcowhey@limerickdiocese.com
The Pope's Monthly Intentions for November, 2021:
For people who suffer from depression
We pray that people who suffer from depression and burnout will find support and a light that opens them up to life.
https://www.popesprayer.va/popes-prayer-intentions
Thought for the Day: We publish a 'thought for the day' every morning at 7am on the Diocesan Facebook page.
'I have a dream of a world that lives in peace and all its members love and respect one another. I have a dream …''
https://www.facebook.com/dioceseoflimerick
Liturgical Calendar
28th November: First Sunday of Advent
29th November: First week of Advent
1st December: St. Edmund Campion / Naomh Éamann Campion
3rd December: Memorial of St. Francis Xavier / Cuimhneachán ar Naomh Proinsias Xavier
5th December: Second Sunday of Advent / An Dara Domhnach den Aidbhint
7th December: St. Ambrose / Naomh Ambrose
8th December: Solemnity of the Immaculate Conception / Solúntas Ghiniúint Mhuire gan Smál
For more information on special days please see Attachment 3.
https://www.catholicculture.org/culture/liturgicalyear/calendar/day.cfm?date=2020-09-15
https://www.franciscanmedia.org/our-lady-of-sorrows/
Grief Support: Ten Ways to Support a Child's Grief which could possibly be put on school's website. Thanks to Brenda in Castletroy for sharing. https://youtu.be/Oov0uVYwl3k
Catholic Schools Week
The annual diocesan in-service will take place on Thursday 27th January, 2022.
The web advertisements for Catholic Schools Week 2022, the posters and flyers will be distributed in the coming days.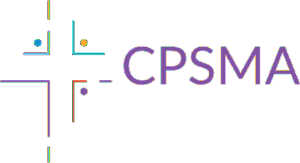 The overarching theme for CSW 2022 will be Catholic Schools: Living Life to the Full.

The November Moment resources have been uploaded in English and Irish and can be sourced at https://www.catholicschools.ie/november-moment-catholic-schools-week-2022/
Credible Catholic
I have been asked to repeat the following information on Credible Catholic. Credible Catholic is a Religious Education programme made available for senior cycle non–exam RE by the Council for Catechetics of the Irish Episcopal Conference.
It is designed for use in Catholic Voluntary Secondary schools in Ireland, however much of the material can be used in designated and non-designated schools. I have attached a brief summary which includes the link. This resource is free. (See Attachment 1)
Attachments –
Attachment for Credible Catholic
Short power point presentation on Advent, including YouTube clips, suitable for junior classes
Pdf Resources for Advent (with particular emphasis on the Advent candle)
Attachment containing the usual links and resources. If you can add to this list, please forward all information to me.
Attachment containing links and resources in relation to the Liturgical calendar.
If you are accessing this from the diocese website and would like to have these resources, please email dermot.cowhey@limerickdiocese.org
To conclude …
As we continue the month of November and remember our dearly departed, take a few moments to reflect …
My son, keep your father's command
and do not forsake your mother's teaching.
Bind them always on your heart;
fasten them around your neck.
When you walk, they will guide you;
when you sleep, they will watch over you;
when you awake, they will speak to you. (Proverbs 6:20-22)