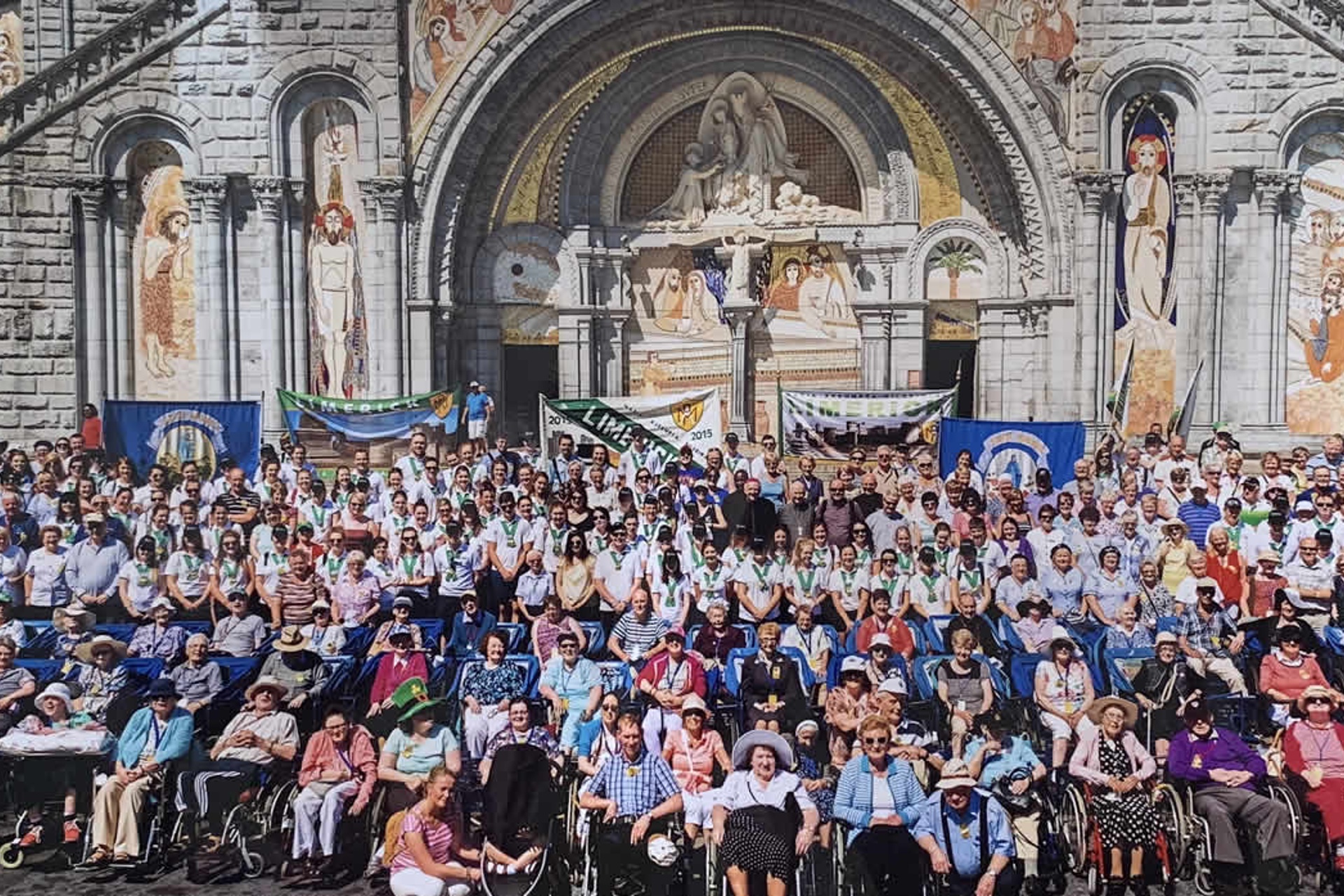 The Limerick Diocesan "Virtual" Pilgrimage to Lourdes 2020 under the Patronage of Bishop Brendan Leahy and Lourdes Director Fr. Frank O'Dea will take place from Friday 19th to Monday 22nd of June.
The Limerick Diocesan Pilgrimage to Lourdes 2020 will be celebrated this year as a "Virtual" pilgrimage and will be Streamed online and through Facebook Live. Further details will be published in the coming days.

There will be celebrations of the Eucharist and afternoon liturgies on the four days of the pilgrimage from Friday 19th to Monday 22nd of June 2020.
The afternoon liturgies will try to reflect the traditional Lourdes programme as much as possible.
Stations of the Cross, Rosary and Benediction, Healing/Washing Ceremony (Baths) Eucharistic Adoration.
Lourdes Virtual Pilgrimage Schedule 2020
Friday, 19th June 2020
12 noon
Opening Ceremony celebrated by Bishop Brendan Leahy & Fr. Frank O'Dea
4.30pm
Rosary - Sr Margaret Hogan
Saturday, 20th June 2020
12 noon
Mass celebrated by Fr. Michael O'Shea and Reflection/Testimony by Canon Willie Fitzmaurice
4.30pm
Stations of Cross with Fr. Sean Harmon
Sunday, 21st June 2020
10am
Mass celebrated by Canon Tony Mullins and Reflection/Testimony by Aoife Daly.
4.30pm
Healing/Washing Ceremony by Fr. Michael O'Shea
Monday, 22nd June 2020
12 noon
Mass celebrated by Fr. Pat O'Sullivan and Reflection/Testimony by Fr. Michael Noonan.
8pm
Closing Ceremony by Aoife Walsh, Karen Kiely, Limerick Lourdes Youth Group and their Leaders