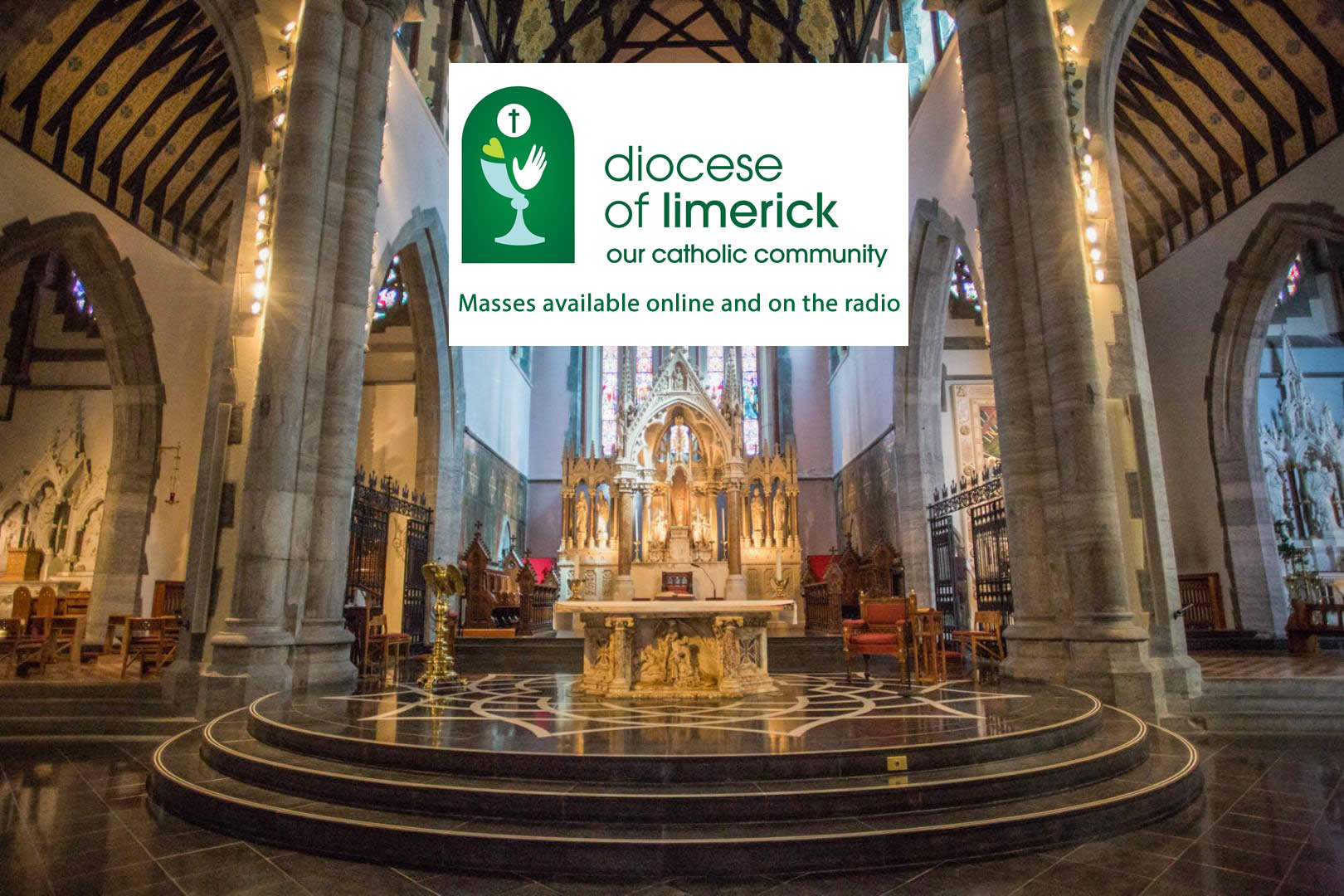 In responding to the challenges of the Coronavirus all Masses in the Diocese have been cancelled for at least the next 3 weeks.
A number of Churches in the Diocese have web cameras and will broadcast Masses online so people at home can participate in the celebration of the Mass. SacredSpace102fm will also be broadcasting a studio Mass on Sundays and St Patrick's Day on West Limerick 102fm.

If you have relatives and/or neighbours who would like to participate in an online Mass, who do not have access to a computer or tablet, you might consider supporting them by setting up your laptop/tablet for them so they can be part of the online congregation.
Churches will remain closed during the celebration of the Mass; the only way of participating will be online.
Here is a list of the Churches who will be broadcasting Masses online or on the radio in Limerick
St John's Cathedral Online Masses
Sunday Masses
6pm Saturday, 10:30am and 12 noon Sunday The 12 noon mass will be celebrated by Bishop Brendan
Weekday Masses
5:45pm
Web link for online Mass:
http://www.limerickcathedral.com/live-stream/
Redemptorists Online Masses
Sunday Masses
7:15pm Saturday (Novena Mass), 8am, 12 noon and 7:15pm on Sunday
Weekday Masses
8am, 10am and 7:15pm (Monday - Friday)
10am and 7:15pm Novena Mass (Saturday)
Web link for online Mass:
https://www.redemptoristslimerick.ie/web-cam/