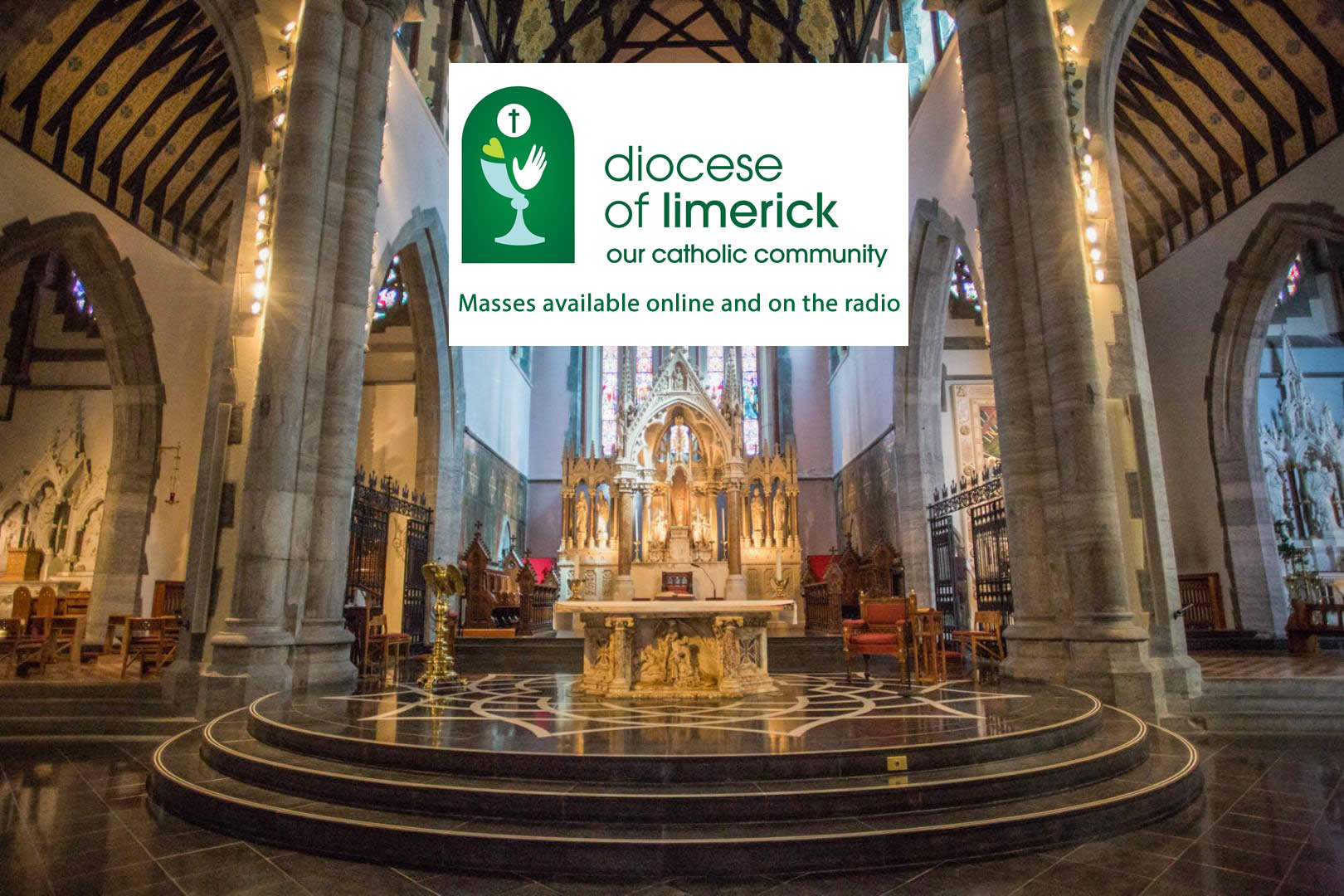 Churches have re-opened across the Diocese and are celebrating Public Masses within the confines of Government Guidelines.
Due to the social distancing and maximum number restrictions in place, each Church will have a limit on the number of people permitted to be in the Church for each Mass.
Please check locally for Mass times and the maximum number of people permitted for each Mass.
Here is a list of the Churches who will be broadcasting Masses online or on the radio in Limerick:
St John's Cathedral Online Masses
Sunday Masses
6pm Vigil (Saturday)
8am, 10:30am, 12 noon and 7.30pm (Sunday)
Weekday Masses
10am and 5:45pm (Monday - Friday)
10am (Saturday)
Web link for online Mass:
http://www.limerickcathedral.com/live-stream/
Augustinians Online Masses
Sunday Masses
9am, 11.15am and 7:30pm on Sunday
Weekday Masses
7:30am, 8:30am, 10:15am and 4pm (Monday - Friday)
8.30am & 10.15am (Saturday)
Web link for online Mass:
https://augustinianslimerick.com/mass-service/
Redemptorists Online Masses
Sunday Masses
7:15pm Saturday (Novena Mass), 8am, 12 noon and 7:15pm on Sunday
Weekday Masses
8am, 10am and 7:15pm (Monday - Friday)
10am and 7:15pm Novena Mass (Saturday)
Web link for online Mass:
https://www.redemptoristslimerick.ie/web-cam/