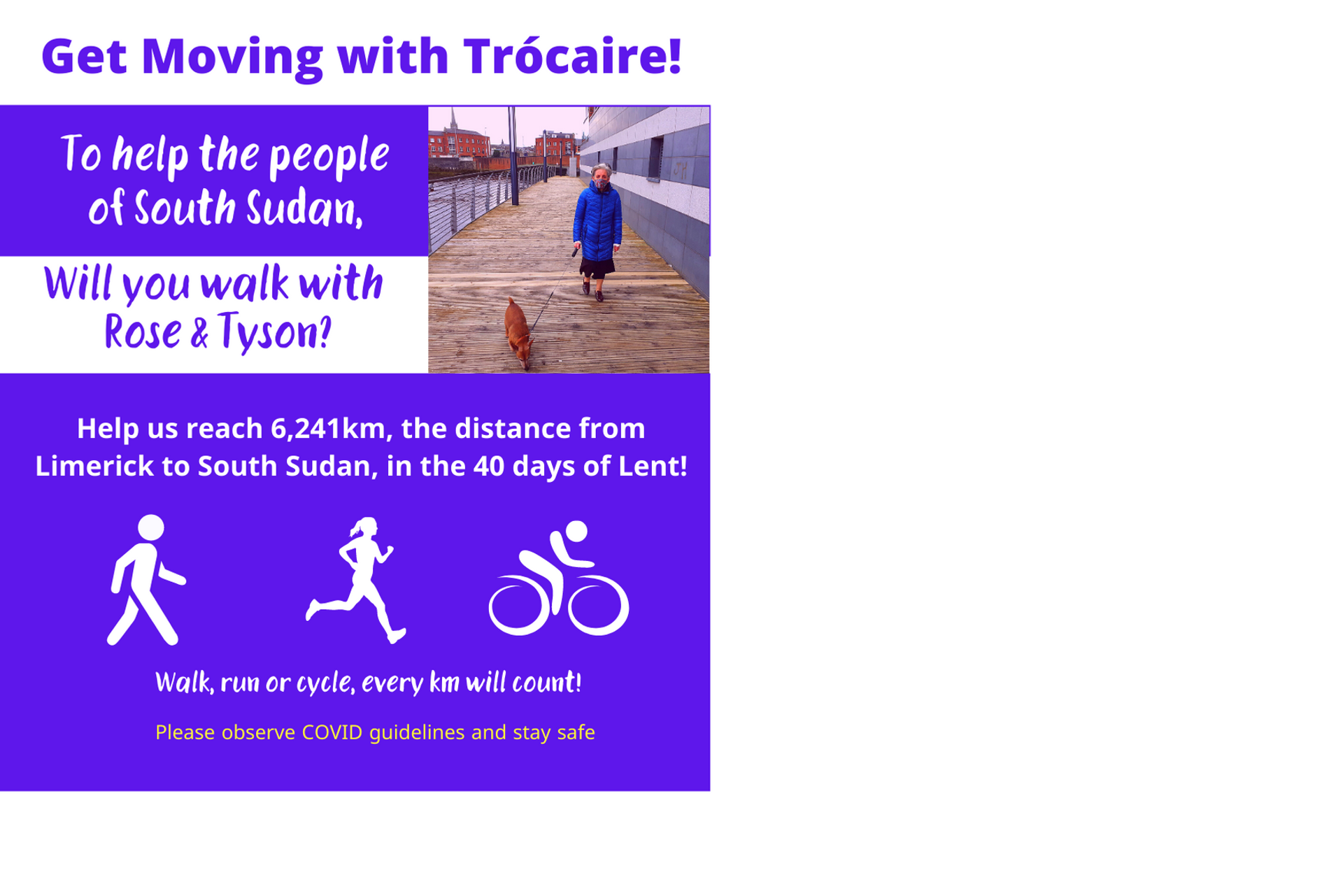 You are invited to take part in our Get Moving with Trócaire Fundraising Event – called 'From Limerick with Love'. This is a Diocesan wide event which will run over the six weeks of Lent.
We are all encouraged to get moving, either through walking/running/cycling, so that together we collectively cover the distance from Limerick to South Sudan of 6241 km. All are welcome to take part regardless of age or fitness levels, as every kilometre covered helps to get us there.
It is important that we remind ourselves to continue to adhere to all Public Health guidelines and to stay within the distance restriction at all times.
You might decide to commit to one walk or weekly walks, it is up to you.
A GoFundMe Page has been set up, as we ask for any donation, big or small, to get us to our target of €3000. To keep track of all distances covered each week, we will ask you to submit weekly reports on the kilometres you have covered, remember every kilometre counts!
You can register to take part at: https://www.surveymonkey.com/r/fromlimerickwithlove
Donations can be made at: https://gofund.me/d9deb4d6
Here is a downloadable poster and a log to track your kilometres covered: