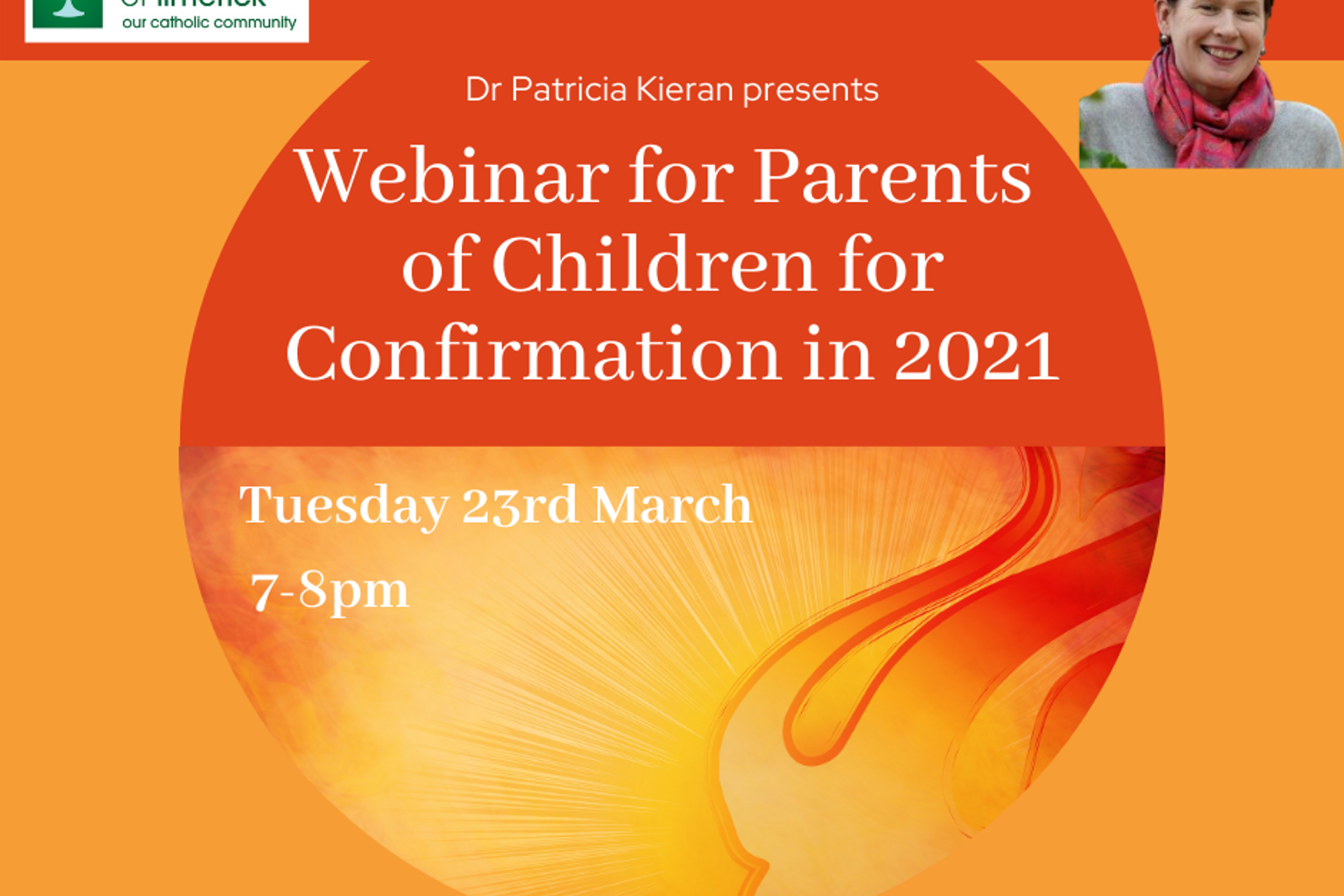 Parents of children for Confirmation in 2021 are invited to this pre-sacramental webinar
The Diocese of Limerick will be hold a pre-sacramental preparation webinar for parents of children who intend receiving the sacrament of Confirmation in 2021 on Tuesday the 23rd March from 7-8pm. Dr Patricia Kieran of Mary Immaculate College will present the webinar.
To register for the webinar please click here: Confirmation – Journeying with your child
Registration will close on Friday March 19th at 5pm. An email will be sent to all who register with a link to the webinar.