News
May 24, 2017
World Meeting of Families 2018
---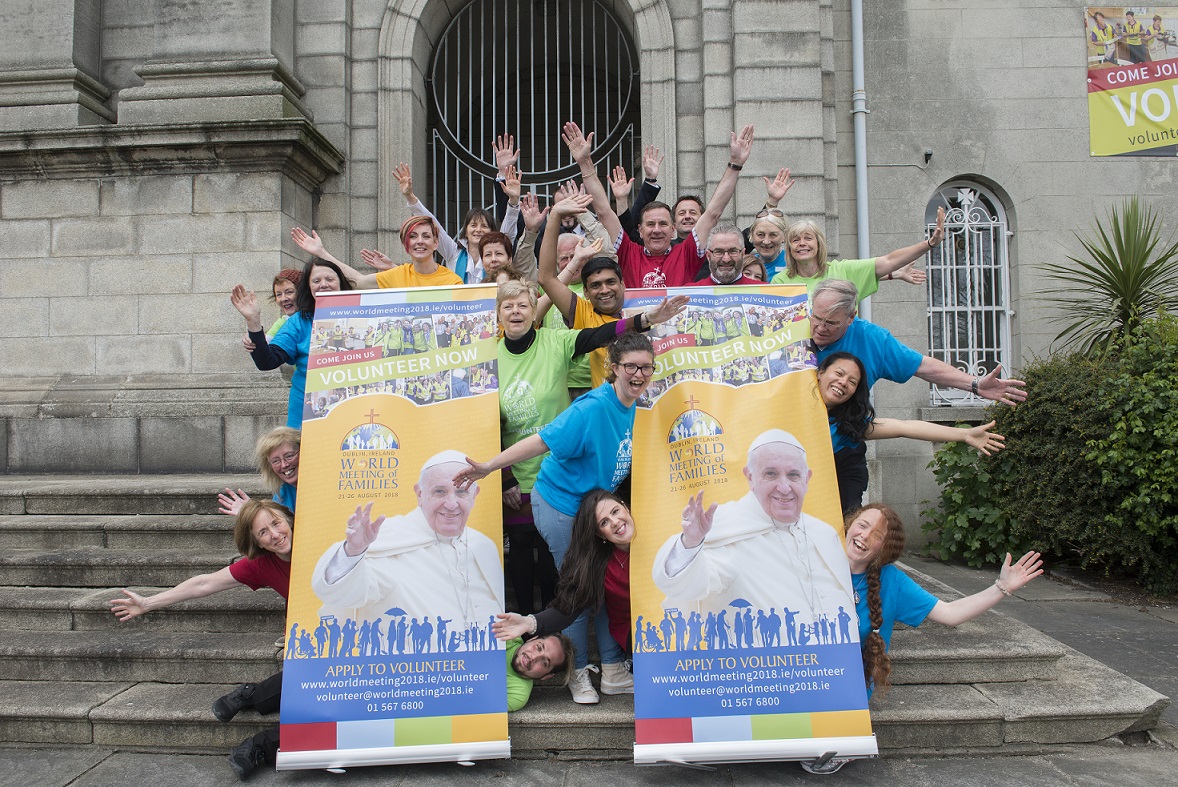 At least three thousand volunteers are needed to assist with the planning and organising of the ninth World Meeting of Families which Pope Francis asked Archbishop Diarmuid Martin to host in Dublin in 2018.
This six-day festival of faith will take place from 21 to 26 August next year with the theme: "The Gospel of the Family: Joy for the World".
As part of its pastoral preparations the organisers of the World Meeting of Families are now inviting thousands of volunteers to participate in this once-in-a-generation event.  The volunteers will be part of the operational team which will organise and run what will be the largest gathering of families in the world.
Volunteers must be resident in Ireland, over 18 years of age and respectful of the Catholic ethos of the event.  Volunteers will also assist at related preparatory events which will take place around the country.
The World Meeting of Families is hosted in a different location every three years; the most recent being Philadelphia in September 2015 which was attended by Pope Francis.  Whilst WMOF2018 will include exhibitions, cultural events and musical performances, events around the city, gestures of solidarity, it will comprise four key events:
What is the World Meeting of Families?
–          Firstly, a National Opening of World Meeting of Families will take place simultaneously in the twenty-six dioceses on the island of Ireland;
–          Secondly, from 21 to 24 August, a three-day Congress will entail a joyful and reflective programme of workshops, talks and discussions centred on the theme: "The Gospel of the Family: Joy for the World".  The Congress will also offer an engaging programme for young people to include faith and fun activities for children.
–          Thirdly, a Festival of Families which will be held on Saturday 25 August 2018.  This will involve a cultural concert within a prayerful and joyful atmosphere, during which personal stories of faith will be shared by families, each representing the five continents.
–          Fourthly, Holy Mass for WMOF2018.  A solemn Eucharistic Celebration on Sunday 26 August will involve thousands of pilgrims from Ireland and around the world.
Volunteering for the World Meeting of Families
To apply to become a WMOF2018 volunteer, whether to start with helping with the preparations in the run up to the event and/or during the five days of the event, please visit www.worldmeeting2018.ie/volunteer.  Becoming a volunteer will include a formal online volunteer application, a training programme, as well as Garda vetting and screening process in line with WMOF2018 safeguarding policies.
---